For the release of Mtn Dew's new throwback beverage DEWshine, Motive launched a campaign that included an experiential road tour, tasting events, immersive web experience, and branded print assets.
The main focus of the campaign was to celebrate Dew's roots in the moonshine-making South. A limited edition book was illustrated that told the story of southern boys making their beverage and running it like contraband...on the back of a hotrod. Inside the book was a hidden bottle of DewShine.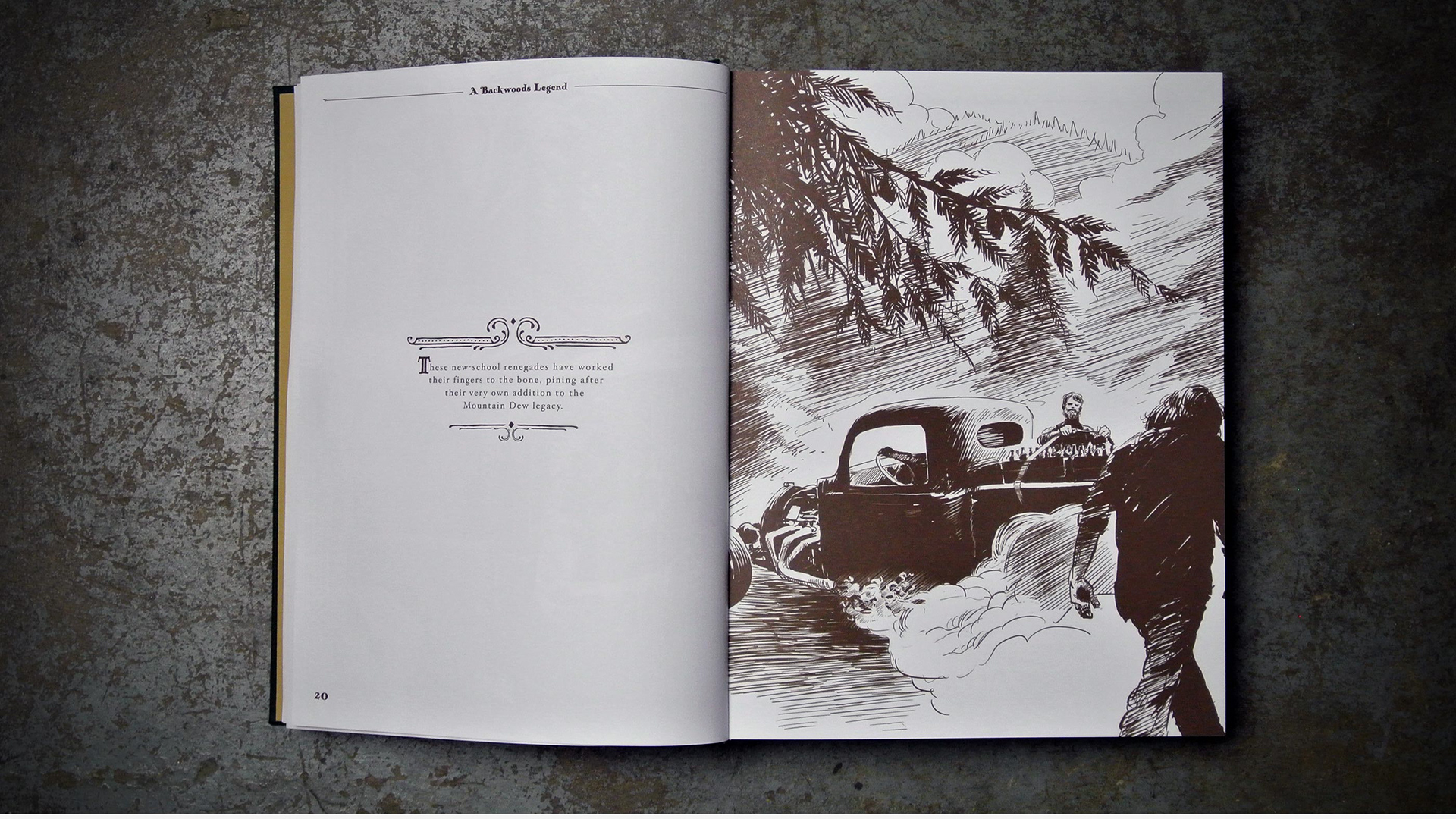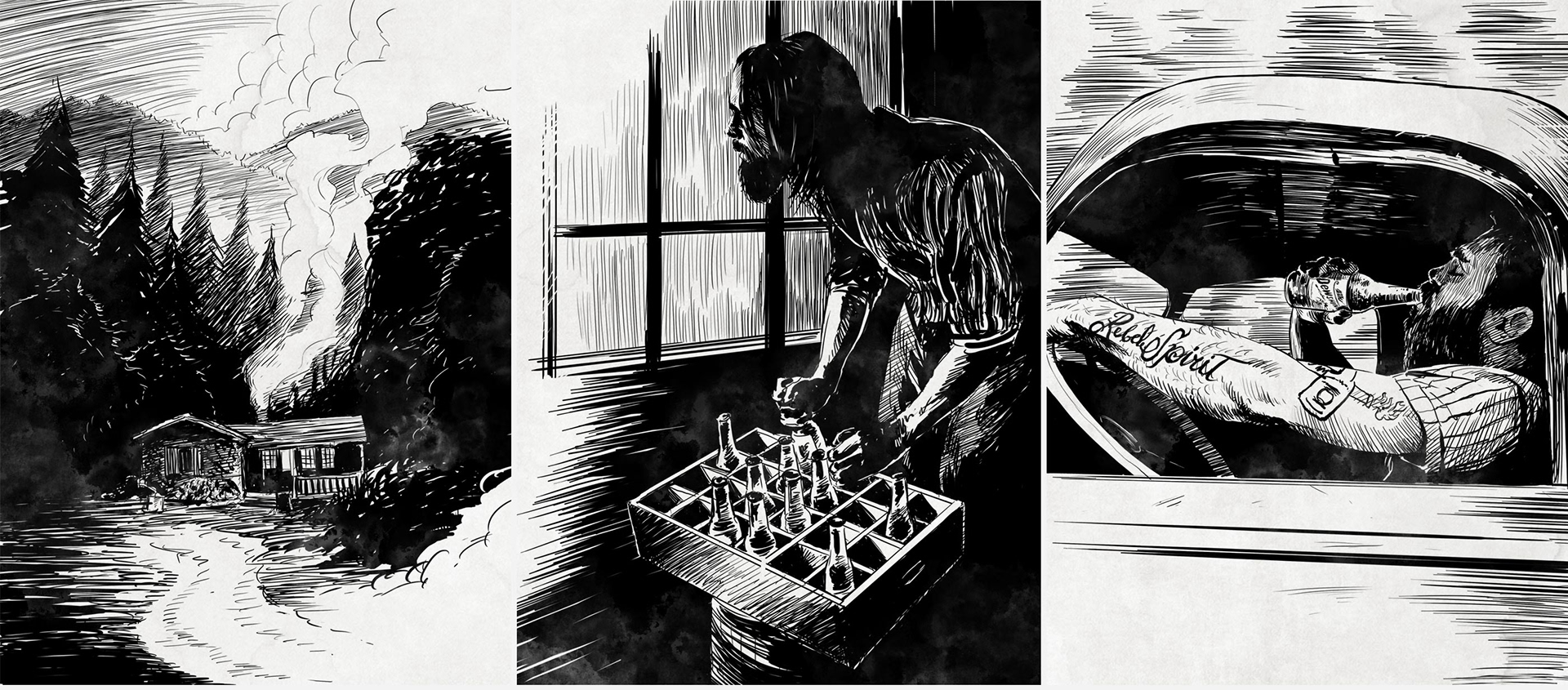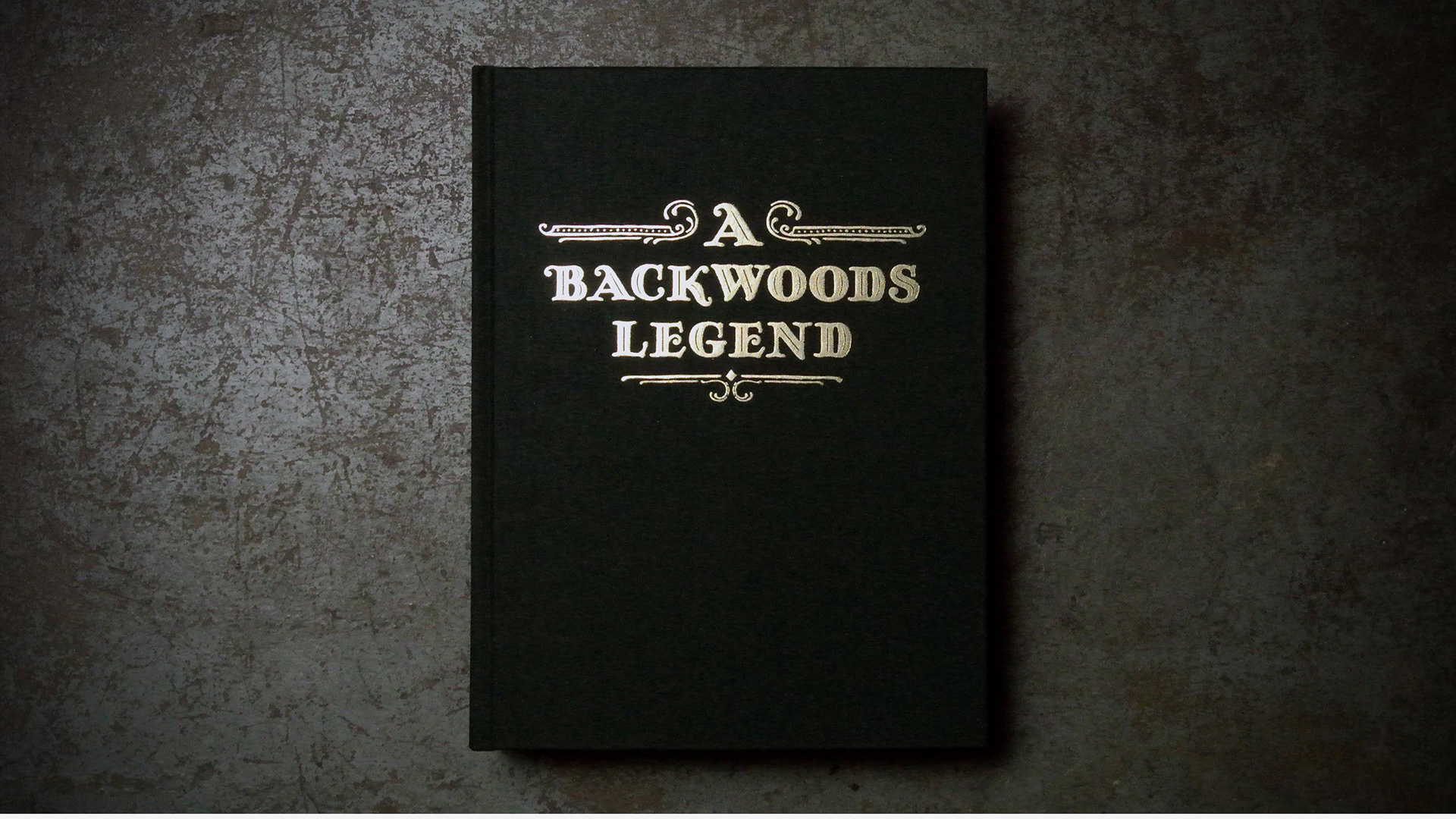 In addition to the book I created a screen printed movie poster, using elements from the live action ad spot.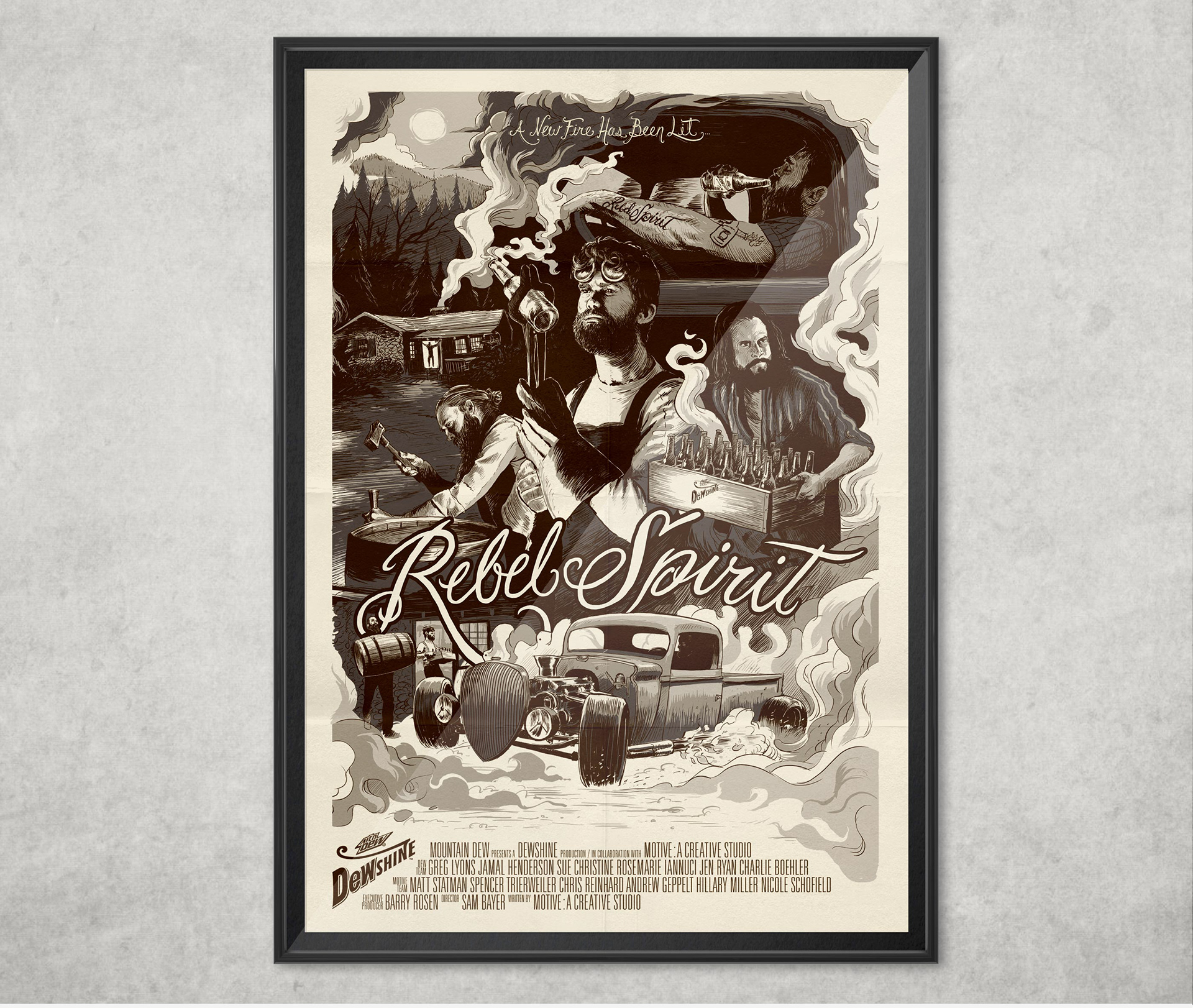 The total campaign won an ExAd (Experiential Advertising) award, and I'm very proud to have been a part of it.